All done! This was a fun, quick little sampler. I love vierlande samplers, the connection to history knowing German girls hundreds of years ago worked on these same types of patterns, and all the little geometric motifs arranged with such balance are so "me". Now I will have a small one for my wall during the 10+ years it will take me to stitch the big one!
This is one of the small samplers from Needleprint's new release "Vierlande 2", called "Bertie". When I saw this I had to stitch it and raided my stash for materials so I could do it right away.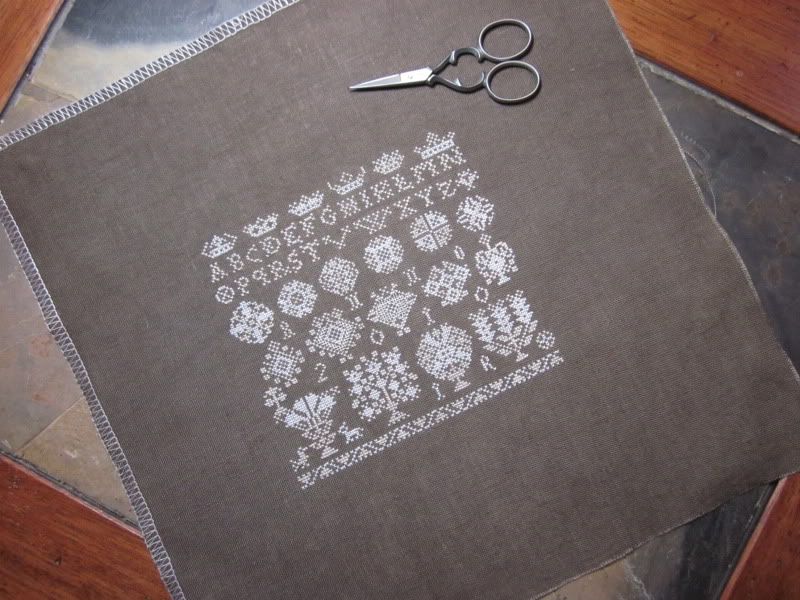 Stitched over-2 on 40 count Lakeside Linen in "Sienna Night" color, with HDF white and light brown silk.